Here you'll find photos and biographies of all our talented Kirkcaldy Beauty Salon Team so you can get to know us a little better.
We all love beauty therapy, and have a passionate commitment to make all our clients look and feel fabulous!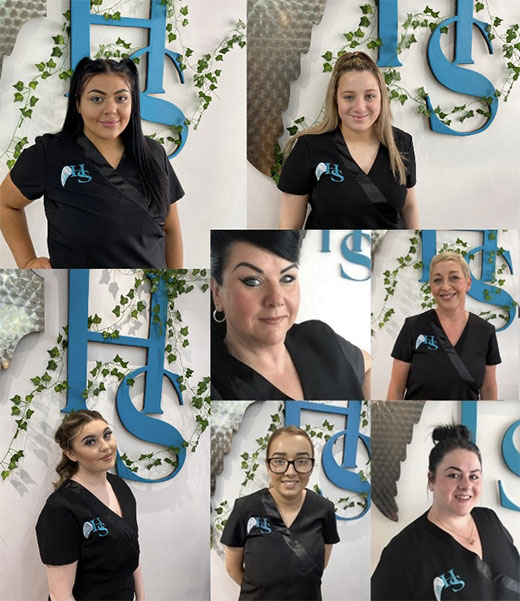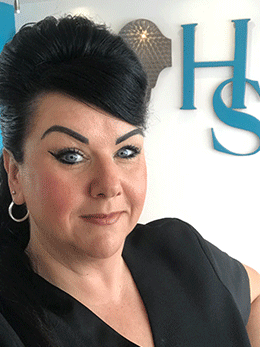 Favourite food: Chicken korma
Favourite holiday: Bali
Favourite hobby: Spiritual and personal development
Amanda
With over 19 years in the industry and a wealth of experience Amanda a mother of 3 is HND qualified in beauty therapy, trained in hairdressing and barbering with the famous Sid Sottung and is also a trainer/educator.
She believes there is nothing better than being proud of her team and the smile they create on their customers faces. These customers have touched her life and helped the salon grow and develop. You are all amazing. Amanda has been called upon by the local college, business gateway and radio Scotland to carry out talks to an audience guiding them on their next step of the ladder.
She is grateful to hold a Scottish training award. At Heavenly Sensations Amanda is passionate about providing an excellent service on the latest technology and techniques. She's is an expert in advanced Aesthetic treatment such as Microblading, Microneedling and dermaplasma skin tightening.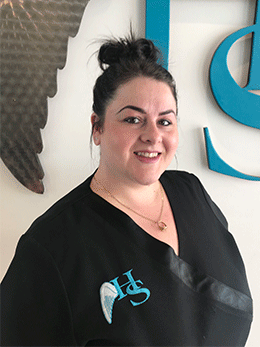 Favourite food: Thai food
Favourite holiday: Thailand
Favourite hobby: Good old chinwag
Bliss
Bliss joined the Heavenly Sensations team when she was 17 years old and still with us over 15 years later. She is always happy and willing to help. Bliss keeps us right with payroll and website updates, she's a fab multitasker.
Bliss is loved for her amazing talents in eyebrows, tanning and gel nails. She can often be found in the hairdressing department looking after our customers keeping them entertained.
Bliss said: We have loads on offer to suit all of you needs, I will alway try to guide you but feel free to tell me what your looking for and I will be happy to assist.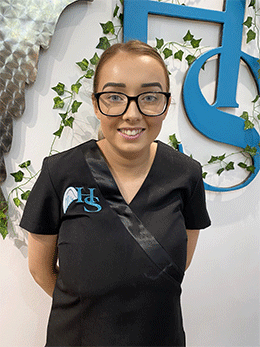 Favourite food: Burgers
Favourite holiday: Greece
Favourite hobby: Socialising with friends and family
Annie
Annie is a fully qualified HND therapist who finished her qualification in 2019. After having a placement within our salon, she enjoyed it so much she decided to stay.
Annie is always excited to learn the latest trends within the beauty industry, in order to make sure your experience within our salon is the best it can be. You will no doubt want to book in with Annie again soon.
Annie said I see my customers as friends within a professional environment who I provide with fantastic treatments. I am in the salon most days and look forward to seeing you all soon.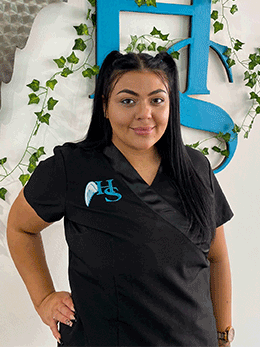 Favourite food: Steak Pie
Favourite holiday: Gran Canaria
Favourite hobby: Socialising with Friends & Family
Jayda
Jayda is an HND Qualified Beauty Therapist, and has been in the industry many years. Jayda is passionate about nails, Make-up and Lashes. She Loves trying out the newest techniques & trends on her customers.
Jayda enjoys meeting new people who allow her to go crazy with her creative side, making her customers feel a million dollars.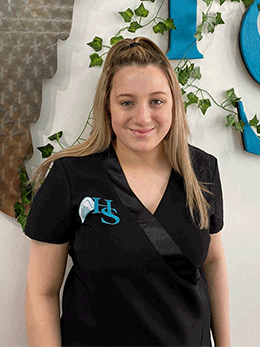 Favourite food: Chinese
Favourite holiday: Maldives
Favourite hobby: Doing Nails
Leia
Leia is front of house and loves the whole aspect of customer service. She is always armed with a smile.
Leia has qualifications in business management and continues to further her studies. Leia will always give you her full attention from the minute you enter the salon. She is always here to listen yo your requirements and needs, people is her passion.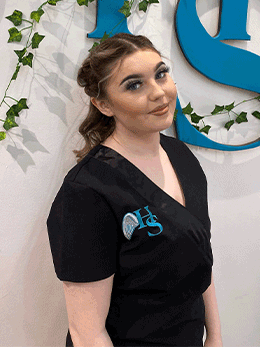 Favourite food: Chinese
Favourite holiday: Bora Bora
Favourite hobby: Make-up
Hollie
Hollie joined the team early 2020 as front of house and beautician but the truth be told, her actual flare is in make-up Mac, Nars and Fenty beauty make-up.
Hollie loves making her clients feel relaxed with a conversation while doing Shellac. Hollie said "Why not pop in, get a menu then be prepared to indulge yourself in our wide selection of treatments".