Here you'll find photos and biographies of all our talented Kirkcaldy Beauty Salon Team so you can get to know us a little better.
We all love beauty therapy, and have a passionate commitment to make all our clients look and feel fabulous!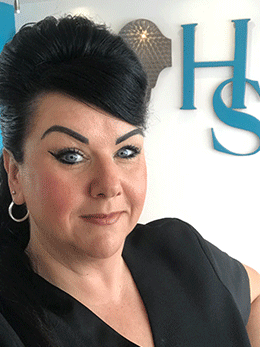 Favourite food: Chicken korma
Favourite holiday: Bali
Favourite hobby: Spiritual and personal development
Amanda
With over 19 years in the industry and a wealth of experience Amanda a mother of 3 is HND qualified in beauty therapy, trained in hairdressing and barbering with the famous Sid Sottung and is also a trainer/educator.
She believes there is nothing better than being proud of her team and the smile they create on their customers faces. These customers have touched her life and helped the salon grow and develop. You are all amazing. Amanda has been called upon by the local college, business gateway and radio Scotland to carry out talks to an audience guiding them on their next step of the ladder.
She is grateful to hold a Scottish training award. At Heavenly Sensations Amanda is passionate about providing an excellent service on the latest technology and techniques. She's is an expert in advanced Aesthetic treatment such as Microblading, Microneedling and dermaplasma skin tightening.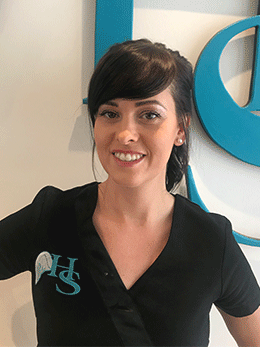 Favourite food: Just food in general
Favourite holiday: Salou
Favourite hobby: Being involved with the kids hobbies
Karen
Karen is an HND qualified beauty therapist, she joined Heavenly Sensations over 7 years ago. She loves meeting new people and taking care of their needs while making them feel welcome.
You'll be mesmerised by her spa and massage treatments while she takes you on a journey of relaxation. Karen enjoys keeping up the latest nail trends from foils to marbling or Mickey Mouse to Santa Claus.
Karen said: Its not all about making you look beautiful, its about making you feel wonderful too.
"Confidence shows in the happiest"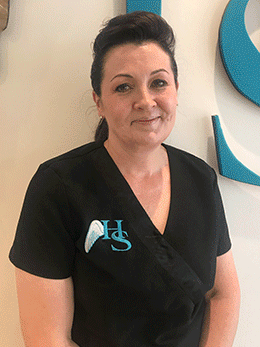 Favourite food: Shellfish / lobster
Favourite holiday: France/Paris
Favourite hobby: Being creative with arts & crafts
Michaela
Michaela is an HND beauty therapist and she has been with Heavenly Sensations for over 3 years. She finished college and was awarded student of the year.
Michaela likes to work holistically with spa treatments, massage and facials to free the mind, body and spirit. Giving great customer service so you can feel de-stressed and fully enjoy your treatment.
Micheala said: I am completely at your mercy, I will provided you with the utmost relaxing experience, that will have you talking about it for weeks.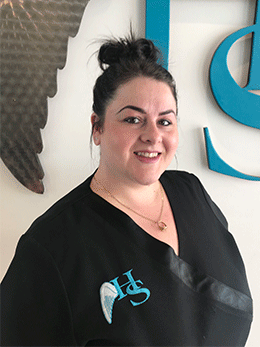 Favourite food: Thai food
Favourite holiday: Thailand
Favourite hobby: Good old chinwag
Bliss
Bliss joined the Heavenly Sensations team when she was 17 years old and still with us over 15 years later. She is always happy and willing to help. Bliss keeps us right with payroll and website updates, she's a fab multitasker.
Bliss is loved for her amazing talents in eyebrows, tanning and gel nails. She can often be found in the hairdressing department looking after our customers keeping them entertained.
Bliss said: We have loads on offer to suit all of you needs, I will alway try to guide you but feel free to tell me what your looking for and I will be happy to assist.